Jamba and Leapfrog Enterprises with 600% Increase in Weekly Social Activity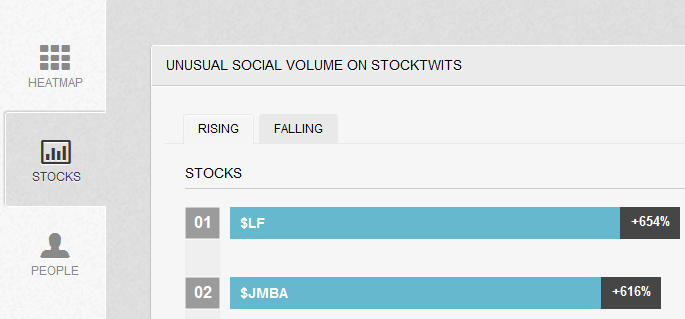 Social volume tends to spike when there is an unusual price activity in the underlying stock. The direction of the price move is not of importance, only its scale.
Over the past seven days, $JMBA and $LF have seen huge increase in their social popularity as both of them broke out. Other stocks had similar unusual price moves, but they did not experience similar big uptick in social momentum. The difference is in the setup and catalyst preceding the move. They define market participants' expectations, which leads to higher and sustained social activity around the ticker.
While social interest is not a leading indicator per se, it could be viewed as a good filter that helps to further reduce the stocks of your interest.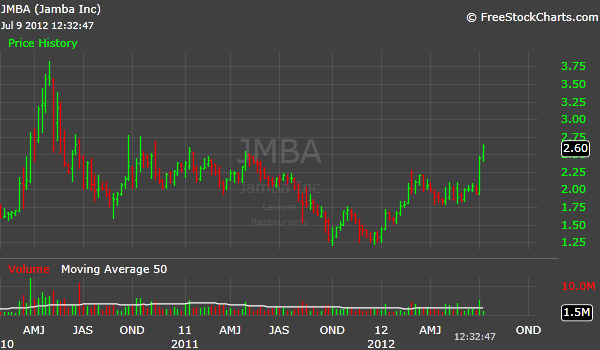 blog comments powered by

Disqus